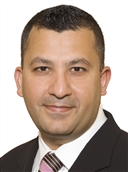 Deepak Hemrajani
Licensed Associate Real Estate Broker
917.668.8603
deepak@deepakhemrajani.com
Deepak considers getting into the real estate business one of the best decisions of his life. Implementing his knowledge as a visionary entrepreneur having broad worldwide connections and a very privileged networking circle enables him to develop an extensive proficiency of the real estate market, always having a perspective outside the box.

He is a perfectionist, therefore; exceptional customer service and professionalism is fundamental not only with clients but with every single piece of the process. Remarkable team members, photographers, interior designers, stagers, architects, graphic designers, event planners and publicists, they all have an essential role to complete a master piece.

In short time he is been able to expand his business to a prominent level. Deepak and his team have the opportunity to represent some of the most aspiring developments and investors around the world mainly based in Dubai, London, India and New York. That involvement gave a different and substantial experience in negotiating deals, accelerating tedious processes, and managing difficult situations. Most importantly, getting the best possible outcome for his clients giving them an international exposure to ensure that all his clients' and customers' unique needs are met.

Operating his own business taught Deepak a great deal about customer service and professionalism. "I am personally big on relationships," he says. "Our firm Keller Williams has experts in every field to guide you from beginning to the end hassle free. With a strong background in the communication field, Deepak understands the importance of communication in every business interaction. "Today's customer needs a trustworthy resource who can navigate them through the complex process of acquiring or selling real estate.

Deepak's sharp instincts and business background gives him the instinct to anticipate the market and where it is trending giving his buyers, sellers and investors the opportunities to do what they need to do. With my extensive business knowledge in every aspect of the field, I am the go-to person for all your real estate needs.. Deepak is fully committed to his clients, and his success. His mission is to stay connected with all of his clients, customers and business partners.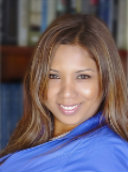 Tatiana Valverde
Licensed Associate Real Estate Broker
Tatiana's strength as an agent comes given her professional and academic background. She studied engineering, business administration and marketing, so she can easily merged the analytical thinking, leadership and communication skills and efficiently use it for the convenience of her clients.
Having 12 years of experience in the entertainment business and sales not only make her develop substantial relationships over time, but it created a magnificent networking circle, which comes handful when a new listing come into market. The ability to read and understand people's needs is only one of her priceless assets. Lots of creativity and ingenious ways to get what a client wants is what set her apart from most of other agents.

Prior to joining Keller Williams, Tatiana worked in the banking side doing commercial loans and residential mortgages; giving her a deep knowledge of all the mortgage process from step one to close.

Tatiana decided to join The Deepak Hemrajani Team because she considers it her perfect match.

"The principles of the team are very strong and that is what gets my blood flowing." Integrity, commitment, and excellence are just a couple of pieces in our mission statement.

"It's all about your clientele satisfaction, and there is no room for mistakes."

She implements her experience and charismatic personality into her real estate career by making every aspect of the process clear and simple by maintaining all parties involved. Tatiana manages to deliver impeccable service to her customers going above and beyond.

Other languages: Spanish & Portuguese

Sunny Singh
Licensed Real Estate Salesperson
Sunny Singh joins Keller Williams as a highly motivated and personable Licensed Real Estate Salesperson. His sensitive approach and knowledge of the New York City housing market enable him to advise clients effectively with the most relevant information available. Prior to joining Keller Williams, Sunny worked in architecture design construction industry and build brand new homes and commercial buildings in New York City. Respected by both clients and peers alike, his outstanding attention to detail drives his skill at exceeding clients' expectations. Sunny received his degree in Architecture and his MBA from New York Institute of Technology. Resident of Long Island Sunny enjoys cycling, playing tabla, attending fashion show, exploring new restaurants and traveling.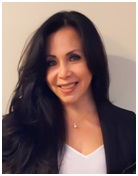 Shermelee Carrasco-Martinez
Licensed Real Estate Salesperson
Shermelee's ability to create a positive personal impact on others is one of the key aspects of her success as a Realtor. Her enthusiastic, nature and especially caring personality is perfect for matching each client's desire as well as skillfully featuring a home's unique presence and character.
Having fourteen years of experience in the Real Estate investment area, and acquiring a total of ten single homes in the period of five years, makes her a very strong, dedicated, and knowledgeable business woman in the Real Estate industry.
Prior to Real Estate, Shermelee focused on the management and start up of Silestone by Consentino, the first multi-million dollar Quartz Surface Company in the New York Metro area. She has also conducted business with Home Depot and other stone designers, contractors, and companies all over the New York and New Jersey Area. Shermelee currently owns and operates her own fabrication company, which has also enhanced her ability to understand and communicate with others effortlessly and effectively.
Leveraging her experience as a successful business owner, she is known for outstanding client service, 24/7 availability, hard working and skilled negotiator with her client's best interests at heart. Shermelee knows what it takes to successfully close a transaction, making the buying or selling experience positive and seamless, which in turn the majority of her sales come by recommendations. This of course gives her pride and fuels her ambition to offer the best service possible to her clients.
"I believe strongly that it is not only my duty to represent my clients to the best of my ability, but also to educate them throughout every step of the process armed with top notch information and market insight; so that my clients will be informed to make the best decision possible."
"I love my clients, when they are happy I am happy"